Championing Social Justice
Led by Dr. Amanda Stanec, Move Live Learn is committed to helping people live healthier lives. Created quite by accident while taking time off from teaching and professing to raise her three daughters,
Move Live Learn's unique insights are from the same hallways as our clients; not the glass towers of consultants.
Move Live Learn removes health, education, and sport sectors from individual silos, and brings them to the same table to determine comprehensive solutions to offset current sedentary norms. Through quality program development, research, motivational presentations, and coaching, Move Live Learn is creating a more productive and empowered world one project at a time.
As experts in the physical education, sport/coaching development and health sectors, we believe our comprehensive approach is a key strength to our work. Though our whole is greater than the sum of its parts, our parts are pretty impressive in their own right.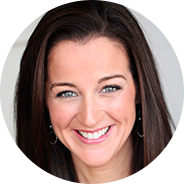 Amanda Stanec, PHD
Founder
Dr. Amanda Stanec was born and raised in Nova Scotia, Canada where she attended and played soccer for St. Francis Xavier University. Through these years, she developed a strong work ethic to accompany her active lifestyle, physical activities, and positive outlook on life.
Upon moving to the US, she attended Virginia Commonwealth University where she attained a Masters of Science with an emphasis in Physical Education and Sport Psychology. Completely devoted to her field, she enrolled in a PhD program in Kinesiology within the Curry School of Education at the University of Virginia where she was recognized as the outstanding doctoral student in her graduating year (2006). Recently, Amanda was honored as the 2016 young alumna of the year by St. Francis Xavier University.
Further achievements include the publication of more than twenty articles as well as co-authoring several book chapters related to physical education, sport, health, and wellness topics. She has served on the Board of Directors for Physical and Health Education (PHE) Canada and is well-respected for her contributions as Lead Writer for provincial wide physical education curriculum, university kinesiology and teacher education courses, and youth sport leadership and positive youth development programs. Most recently, Amanda has led projects on behalf of the International Olympic Committee, the Association of the Summer Olympic International Federations, Jackie Joyner-Kersee Foundation, United World Wrestling, NFL Play 60, Boys & Girls Clubs of America, and PHE Canada. She continues to travel extensively to educate and inspire through her relatable and humorous keynote presentations.
Serving as a proud education and parent ambassador for TrueSport, her time is prioritized to passionately advocate on their behalf. In the early mornings, you will find the proud mother of three and Boston marathon (2014) and Ironman Coeur D'Alene (2015) finisher training for an upcoming endurance event.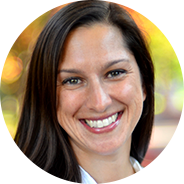 Jennifer Bhalla, PHD
coaching development and physical education
Dr. Jennifer Bhalla has always had a passion for sport and physical activity. As a six-sport athlete in high school with exceptional grades, she earned a scholarship to Rutgers University and received her Bachelor's Degree in Sport and Exercise Science. Upon graduating, she pursued her passion in Sport Psychology with an emphasis in youth development through physical activity by receiving a MS degree from Smith College, and a PhD from the University of Virginia.
Over the past several years, she has collaborated on research studies and papers on positive youth development, cultural and parental influence on sport participation, and issues regarding young athletes. In 2011, she received the Research Writing Award from the Research Consortium of the American Alliance for Health, Physical Education, Recreation and Dance (AAHPERD).
An inspirational role model, she is has committed to running a marathon in every state and province (currently at 12 and counting, including the Boston marathon). It should come as no surprise to learn she was the first female athlete inducted into her high school's Athletic Hall of Fame.
After six years of supporting highly-motivated students at the University of Minnesota, she moved to Oregon where she is currently serving as Assistant Professor in Exercise Science at Pacific University and is the President-Elect of Oregon SHAPE.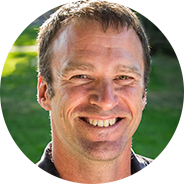 Jon Casson
Coaching Development, Speaking
Jon recently accepted a position as the Coach Development Manager for US Ski and Snowboard Association.
Originally from Washington, DC, Jon grew up skateboarding and mountain biking around the streets and trails of Northern Virginia. His love of the outdoor activity eventually led him to Steamboat Springs where his career trajectory took him from snowboard instructor to Lead Park and Freestyle Instructor to Examiner for the American Association of Snowboard Instructors (AASI). Assisting in the development of educational materials and co-authoring freestyle teaching standards, he was promoted to Program Director and Head BoarderCross Coach.
During his tenure as Director, over 20 athletes competed in three Winter Olympics, nine athletes were named to the US Snowboard Team and the SSWSC was named Snowboard Club of the Year four times by the US Ski and Snowboard Association. He also coached for eight Junior World Championship teams where his athletes earned 11 podium finishes (12 medals). Due to his work with young Australian athletes, he was named the 2012 Australian Development Coach of the Year.
Behind the results and accolades, the SSWSC gained a reputation for fair play, sportsmanship and, most of all, instilling a passion for the sport in its athletes. As a result, he served six years as Executive Board Vice President for the United States of America Snowboard Association (USASA). In addition to his Move Live Learn duties as an expert in all things action sports, he currently serves the International Mountain Bike Association (IMBA) as a Trainer for their Instructor Certification Program.
In his free time, you are guaranteed to find Jon on trails or powder with his wife, Shannon Carlin Casson. Interestingly, Shannon is an amazing physical educator and often works closely with Jon to bring sound action-sport pedagogy to physical education programs.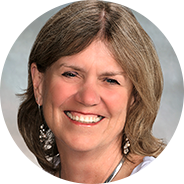 Nancy Markos, MED, CAPE
Physical Education
A New Jersey native, Nancy realized the connection between physical activity and well being at an early age–as a fifth grader she told her parents she was going to be a physical education teacher. And upon graduating from Springfield College, her prediction became a reality.
After five years of teaching and coaching several sports at the middle school level, she accepted the position of Elementary Physical Education Specialist in the Albemarie County school system in Charlottesville, Virginia. During this time, she also worked as a clinical instructor for the University of Virginia where she earned her Masters of Education, in addition to receiving the 2002 National Physical Education Elementary Teacher of the Year.
After retiring from teaching, she served as the the Albemarle County Facilitator of Health, Physical Education and Family Life. In this role she was able to co-author one book (Teaching the Nuts and Bolts of Physical Education, Building Basic Movement Skills), write another (Self-and Peer-Assessments for Elementary School PE Programs), and publish nearly a dozen articles for Strategies and JOPERD.
Clint Wattenberg, MS, RD
Curriculum Development, Coaching Development, Public Health, Speaking
Clint Wattenberg grew up wrestling and running cross-country in Chico, CA.  Clint moved east to attend Cornell University in Ithaca, NY where he studied Nutritional Sciences and competed on the mats, and twice earned NCAA All-American status. Upon graduating from Cornell, Clint was a member of the US Freestyle Wrestling National Team. Clint studied Exercise Physiology (MS) at Ithaca College while still competing internationally, and upon retiring from competition in 2008 completed his dietetic internship to become a Registered Dietitian.
Since 2011 Clint has worked as a Eating Disorder Specialty Nutritionist with the multidisciplinary Cornell Healthy Eating Program (CHEP) working with a full-spectrum of eating disorder patients as well as Cornell Student Athletes struggling to adequately fuel their training and recovery. In 2013 Clint expanded his CHEP duties to also officially join the Cornell Athletics support team as the Coordinator of Sports Nutrition. In this role, Clint works with teams, individuals and staff to empower purposeful fueling to support athletic, academic and social success at Cornell and beyond. In the summer of 2014 Clint helped develop the "Nutrition Performance Team" a first-of-its-kind multidisciplinary performance and wellness nutrition team designed to tackle the complex barriers to athletes fueling with purpose, with an emphasis on the diet and body focus that particularly afflicts female athletes.
Clint works extensively with weight management sports and in January 2014 published Performance Nutrition for Wrestlers, an eBook designed to help athletes, coaches and parents safely, effectively and proactively navigate the many pitfalls of the managing weight and diet in the sport. Clint works very closely with perennial top 5 (NCAA Division 1) Cornell Wrestling and back-to-back undefeated national champion Cornell Lightweight Rowing on performance and weight management nutrition.
When not working, you will find Clint enjoying time with his family including his wife Sarah Herskee Wattenberg (an Assistant Athletic Director for Student Support Services at Cornell) and their two young children.